North Central Illinois Pekingese Club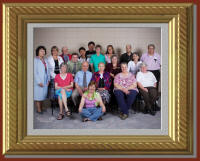 ---
2017 Specialties
Friday, May 26: IVKC of Peoria
Saturday, May 27: CBKC - NCIPC Specialty 1
Sunday, May 28: IVKC of Peoria - NCIPC Specialty 2
Monday, May 29: CBKC
Both Specialties will be dedicated in memory of our friend,
Mark Warren of Mack Island Pekingese.
---
Please email me ANY missing NCIPC show photos you might have, especially those from our shows from 1981 - 2004.
The Club would appreciate it if photographer photos could be donated to our archives. Please mail them to me via USPS. NCIPC will take good care of them and if duplicates, I'll make sure they're mailed back to you right away.
---
Specialty Winners: 1970 - Current